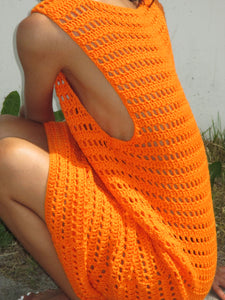 Deima BERNARDINI Dress
These items are in stock, ready to ship out within 1-2 business days. 

100% cotton
Our new SUMMER style in a light and soft cotton quality, will be your new favorite for the warmer days. Wear the dress with heels for a night out, under a sweater for everyday and over your bathing suit when you're on vacation. 
Fit 
All handmade, knitted in Denmark.
Sizing
1: S/M
2: M/L
Care – learn more about how to take care of your Deima item here....