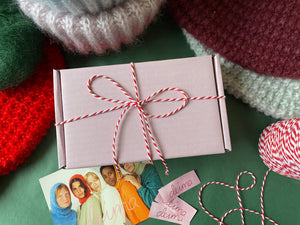 Bring christmas spirit and hand made knitwear together, with a gift certificate for your loved ones this year. A Deima piece should be for everyone, and this way you can help someone get exactly what they're dreaming of. 
With a gift certificate for something hand made, special for the one you've chosen - true christmas spirit will show. 
Thank you for your support, and Merry Christmas from the DEIMA team.